Martin Lawrence And Will Smith Reunite For Third 'Bad Boys' Movie
Martin Lawrence And Will Smith Reunite For Third 'Bad Boys' Movie
Martin Lawrence has made all of our dreams come true by confirming he will be taking part in Bad Boys 3 with Will Smith.
Martin Lawrence And Will Smith Reunite For Third 'Bad Boys' Movie
Taking to Instagram, he shared a snap of him and Will with the caption: "It's official. Bad Boys for Life. #teammartymar #badboysforlife @willsmith #weback".
A third film has been in the works for a while now, with directors Adil El Arbi and BilalllFallah signed up.
Martin and Will will be reprising their roles as Marcus Burnett and Mike Lowrey, respectively, a whopping 23 years after the first.
A sequel, released in 2003, proved popular with fans and calls for a third have been circulating for years.
But back in 2017, Martin appeared to put the kibosh on any plans for another movie, saying that he didn't think it was going to happen.
Speaking to Entertainment Weekly, he said: "I don't think we're going to get one, not the way everything's turning out.
"Will is off doing another movie, and I don't think it's going to happen."
Although he was quick to add that he would be keen if it was workable.
"I'm there," he said.
"I'm ready right now. If they wanted to do it, I'm ready, but I don't have control of that. That's the studio decision."
Meanwhile, all the way back in 2016, Will told Jimmy Kimmel that a movie was pretty much just around the corner,
He said: "It is very, very, very close. It is very close."
Before heaping praise on his co-star and pal Martin: "I love that dude. That's among the best times I've ever had making movies. So I'm looking forward to it."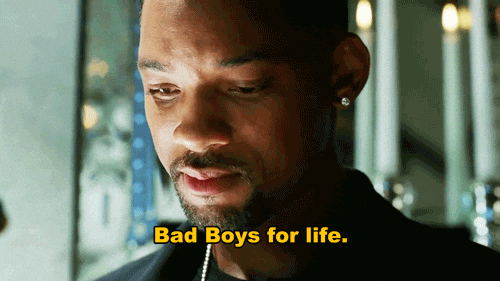 At the minute plot details are firmly under wraps but, according to Digital Spy, the third movie will see Marcus (Martin) working as a private eye following a falling out with Mike (Will).
Mike will be partnered with a new, young cop while going through a bit of a midlife crisis.
Mike and Marcus will end up being brought together once again to bring down a 'skilled Albanian mercenary with a vendetta'.
The new movie, seemingly titled Bad Boys for Life, is set for a 2020 release.
Featured Image Credit: Instagram