'Superbad' Is Now Available To Stream On Netflix
'Superbad' Is Now Available To Stream On Netflix
By shawn
On 22/10/2018
0 comments
Good news gangstaaars, Superbad is now on Netflix.
'Superbad' Is Now Available To Stream On Netflix
The movie has finally arrived on the streaming service 11 years since its release. Anyone else in shock that the film is that old?
Starring Jonah Hill, Michael Cera, Bill Hader, Emma Stone and Seth Rogen the movie became an instant classic, with fans still quoting lines from the film all these years later. And now you can spend the rest of your hungover Sunday reliving it and pissing yourself to all the one-liners thanks to our pals at Netflix.
The film tells the story of two pals who are desperate to lose their virginity before graduating from high school and is said to be loosely based on the real-lives of writers Rogen and Evan Goldberg.
Naturally, with the film being so well-loved, people have long demanded a sequel to find out what happened to Evan, Seth and Fogel/McLovin are up to now.
However, Rogan quickly the kybosh on any ideas of a follow-up, telling Cinemablend: "To us, it was such a personal story. It was about us, and there was just no... So what? Now the next one is about how we're going to college? But we didn't go to college together. I didn't go to college. It seemed very inorganic, but that was the only reason, really.
"And also, I don't know how I would write a movie about high school kids now, or around that age. Even the small, the girls, the sorority girls in [Neighbors 2: Sorority Rising], it was very hard to write their characters. We have to talk to them a lot about what they would do and say in the situations that we had presented."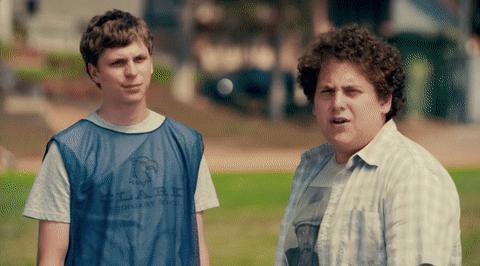 Cera backed up the same point during an interview with Bustle, in which he said: "I think it would just be sad at this point.
"It would be doing the same characters but ten years later. Everyone would be like, 'Oh man, I liked it when they were young and bushy-tailed.' Sometimes if you wait too long, it's not so sweet anymore. To me it's such a nicely wrapped up story. I think it's a stand-alone movie."
Still, at least we have the original eh?
Featured Image Credit: Columbia Pictures