Man Attempts To Set Up His Motorcycle Gang, It Goes Horribly Wrong
Man Attempts To Set Up His Motorcycle Gang, It Goes Horribly Wrong
By shawn
On 11/11/2018
1 comments
A man who decided to start up his own motorcycle club ended up finding himself in a pile of trouble, after he accidentally pissed off some scary bikers.
Man Attempts To Set Up His Motorcycle Gang, It Goes Horribly Wrong
The poor bugger, from Nova Scotia, attempted to set up his own recreational biker club back in 2012. After doing a bit of research, the man, referred to RM in court documents, reached out to the Bacchus Motorcycle Club (BMC), a group which reportedly has links to the Hells Angels, and asked them the best way of going about it.
The National Post reports that BMC's Patrick James told the man he couldn't set up his own 'three-piece patch' or an 'offshoot of an existing club'. But he did advise him: "What you do is you start off with a one-piece patch. You're a riding club. Then, maybe after a couple of years you gain respect in the area and people get to know you. Then we move you up, we give you permission to have possibly a two-piece patch.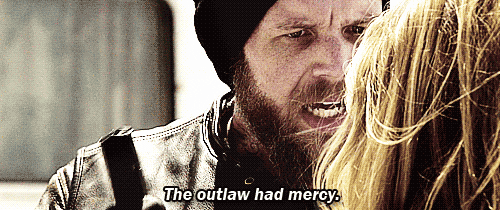 "If it seems right that you want to have a three-piece patch, you come to us and we'll decide if you have enough time in...What you're doing is disrespecting all these other clubs that have worked their way up."
So, thinking he was doing as he was recommended our pal RM set up his own chapel of the Brotherhood Motorcycle Club, after getting approval for him and his members to wear 'one-piece patches' from the Brotherhood on their vests.
Sounds fair enough, right?
Well, James didn't see it that way at all - and, after seeing photos on Facebook, turned up to RM's place of work and demanded that he destroy all the vests and delete the Facebook page. I swear there's an episode of The Simpsons that goes a lot like this.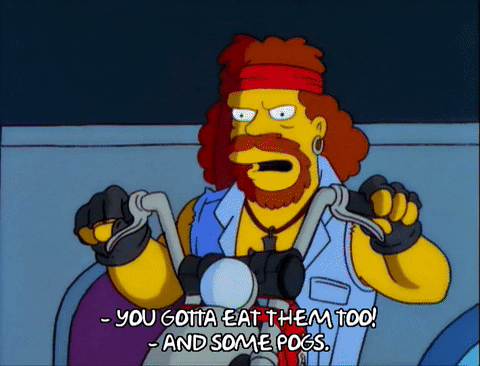 According to court documents, James is said to have told the man: "I'm giving you a get-out-of-jail-free card here.
"Do you understand what I'm fucking saying to you? This is your only chance."
RM, understandably, did as he was told.
But a few months later, while at a charity event for the Bikers Down Society, he was approached by two other members of the BMC, David Pearce and Duayne Howe, both of whom were still pretty angry about the whole situation.
Witnesses reported that the men accused RM of being 'disrespectful' and that RM spent much of the confrontation apologising, before he left looked 'pale as a ghost'.
As a result of the incident, RM got a panic alarm fitted and sold his motorcycles.
Earlier this year, the three men from BMC were found guilty of extortion, harassment, intimidation and threatening behaviour. The court heard that RM was left 'scared shitless' over the incident and the men were sentenced to 18 months in prison.
As for RM, he's presumably gone back to just watching Sons of Anarchy, rather than trying to live it.
Featured Image Credit: FX